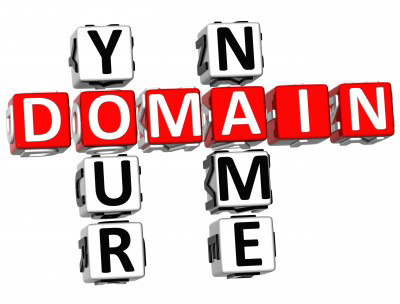 Most of the projects we work on already have a domain name picked out and ready to use.  Occasionally we have clients who ask for help choosing a domain name.  Here are some helpful tips for how to choose your domain name that will benefit you the most.
1) Keyword Research – The first thing you need to do is come up with about 5 keywords that are related to your business.  Think of words that you want people to search for and find you in google.  You can pair these words together or uses prefixes, suffixes and these combinations to come up with something unique.
Take some of these words and go to the google keyword tool.  Type your keywords in and see how many searches per month they get (The "local" number is to your country).  This will also give you even more keyword ideas that may even be better than what you thought of.
If you want to take it a step further you can take your keywords to google and do a search like this: intitle:"keyword".  You need to put the intitle: at the beginning of your search with a colon and put your keyword in quotes.  What this does is only bring up results that have your keyword in the title of the page.  This allows you to gauge how much competition you have.  Look at the number of results that are shown and you'll see how many pages are targeting this keyword.
2) Make sure you buy only the .com domain – .net, .org, etc. is ok if you 301 redirect it to the .com.  If you don't have the .com you'll lose out on some traffic at some point.  Believe it or not there are still some people out there that don't even know there is anything other than a .com for a domain.
3) 3 Rules to remember – Make it easy to say.  Make it easy to read.  Make it easy to remember.  If you tell someone your domain over the phone, it needs to be clear exactly what you've said.  If it's hard to remember they will try to find you by a google search and may end up finding your competition instead.
4) Make it short as possible – With some keywords this may be very hard to do, but when at all possible try to get a short name.  This helps with the above rule and also will help with your offline media, biz cards, etc.
5) Create a unique brand – sometimes just finding keywords that get searched for isn't enough.  Branded names are more compelling and easy to remember than just domains like poolcleanersarlington.com or auto-car-transporters.com.  Photobucket.com does a good job of getting keywords in there to let you know what it does and also making it unique and memorable.
6) Go to a domain registrar and start looking for available domains names from your new ideas.  My preferred choice is GoDaddy.  But, I don't host with GoDaddy.  I like having my domains there because they have great customer service.  But the hosting is horrible.  It's very slow to make any changes.  I've used HostGator since 2008 and have never had any issues.  They're customer service is also very good.
If you have hired us for monthly seo services, we provide your web hosting for free.  If you have any questions about anything please feel free to contact us.